Are you sure that you can detect an APT malware? YES or NO, whichever, try ShinoBOT; this is a BOT or RAT simulator for security assessment, pentesting.
FEATURES
RAT features

Execute any command
Upload any files
Download any files
Take a screenshot
HOW IT WORKS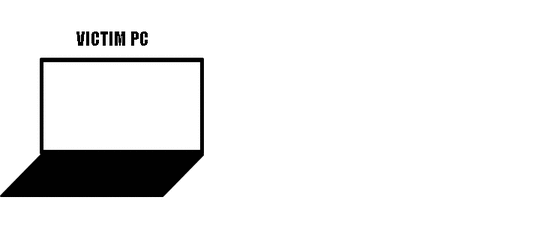 After the execution of ShinoBOT, it starts the polling to ShinoC2(here). The C2 communication is based on HTTP(S), so it works with the web proxy environment.
After the assignment of command, ShinoBOT downloads the command.
It executes the command and get back the result to ShinoC2.
HOW TO USE
Execute ShinoBOT on your "victim" machine.
Supported OS:Windows XP+
Required: .net framework 2.0+
The GUI will appear so write down the password.
Find and click your host on the HOST.
Put the password and now you can control your host. Easy peasy.
NEWS

RELEASE

PRESENTATION

VIDEO

SLIDESHARE

ARTICLE
01 AUG 2016

Presentation at Black Hat USA 2016 Arsenal

03 DEC 2015

Presentation at AVTOKYO

01 AUG 2015

Presentation at Black Hat USA 2015 Arsenal

27 MAR 2015

Presentation at Black Hat Asia 2015 Arsenal

01 SEP 2014

Article about Black Hat USA 2014 Arsenal in ScanNetSecurity (ja)

21 AUG 2014

Article about Black Hat USA 2014 Arsenal in @IT(ja)

17 AUG 2014

Upload Presentation about ShinoBOT Suite in SlideShare

16 AUG 2014

Upload Video about ShinoBOT Suite in YouTube
06 AUG 2014

Presentation at Black Hat USA 2014 Arsenal

03 AUG 2014

New ShinoBOT Edition Released: ShinoBOT Suite

25 APR 2014

New version 2.0.3.0 released, add some AV evasions

24 APR 2014

Add parameter and free command feature for ShinoC2

18 APR 2014

Article about Sandbox related to ShinoBOT in @IT(ja)

19 AUG 2013

ShinoBOT was broadcasted at BS Fuji TV(ja)

10 AUG 2013

Wrap up of BlackHat Arsenal in ToolsWatch

01 AUG 2013

Interviewed by WordFence in BlackHat

06 JUN 2013

ShinoBOT is published in Black Hat Official page

02 JUN 2013

ShinoBOT is selected for BHUSA 2013 Arsenal by ToolsWatch
DISCLAIMER
Please use ShinoBOT at your own risk. I take no responsibility or liability, of any damage, leakage.